interco Brain!
Training, further education and seminars in the field of rehabilitation technology as well as special consulting and conceptual services for small and medium-sized companies.
Dear visitor, our site is currently under construction. Some links are not yet active. If you are still missing information or functions, please contact us directly.
Knowledge. Mediate. Skills.
The business unit interco Brain! deals with the preparation and communication of knowledge. For this purpose, training courses, advanced training and seminars in the field of rehabilitation technology are organized. In addition, interco Brain! offers special consulting and conceptual services for small and medium-sized enterprises.
Do you have questions about our training courses, advanced training and seminars?
We will be happy to help you. You can reach us free of charge at
Seminars. Practical workshops. Experience sharing.
Enabling patient-centered care
The quality of sitting and positioning is of central importance for the health and quality of life of severely multiply disabled people. The development of patient-oriented restorations is an extremely complex task. To solve them, it is important to understand all physiological aspects and to know and master the latest technical possibilities.
Professional and practical
interco Brain! Training offers are aimed at medical supply retailers, medical product consultants and therapists. They are designed to refresh and deepen existing knowledge and provide a practical insight into new trends and technologies. All events offer sufficient space for practical experience and individual questions. They make it possible to develop content holistically and make it usable for practice.
Services
Intensive training by competent instructors
Detailed seminar documentation
Overview interco product portfolio
Certificate of successful participation
We know the medical requirements
Medical know how
Our in-depth medical expertise is the cornerstone of all solutions. Our focus is on enabling long-term, symptom-free sitting in a physiologically correct posture and promoting the patient's own mobility without reducing the necessary safety. Each seat shell, custom upholstery and individual add-on component is meticulously designed to ensure optimal fit and support.
Extensive network
With an extensive network of orthopedic technicians, specialty retailers and medical supply stores, interco creates added value that goes far beyond high-quality product solutions. Our collaboration enables us to keep our finger on the pulse, to understand current medical challenges, and thus to continuously optimize and innovate our solutions and systems in practical applications.
Special designs for all cases
When standard solutions reach their limits, we develop customized special solutions. Our experienced developers and competent workshop team take on every challenge, modify existing restorations and design precisely the solutions that meet the individual requirements and special needs of our patients, from individual components to complete systems.
Events & Speakers
Events 2023
Events for the year 2023 and descriptions of our seminars, practical workshops and experience exchanges can be found practically as a compact PDF for download here.
Please note
We offer other dates and special events on request:
In-house training at your company
Training for health insurance teams
Machine and/or software training

Please contact us directly by e-mail regarding this matter.
The speakers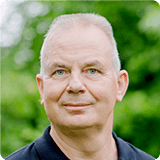 Michael Markwald
Master orthopedic technician
Managing Director interco Group!
Inventor of the AKTIVLINE
Sitting & Positioning / AKTIVLINE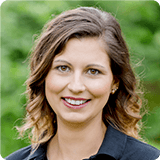 Janina Markwald
B. Sc. Occupational Therapist
Sales Manager interco Group!
Sitting & Positioning / AKTIVLINE
Quality. Competence. Commitment.
interco Brain! is a brand of the interco Group!, an international specialist for high-quality products and services. These include rehab solutions in seating and positioning, technical services and production support, as well as training and consulting. All offers are characterized by their excellent price-performance ratio.
Solid. Recorded. Familiar.
The heart of interco Goup! is the Markwald family, with two generations active in both operations and administration. This ensures the high level of commitment, clear value orientation and personal reliability of the interco Brands and the entire Group.
Learn more about the interco Group!